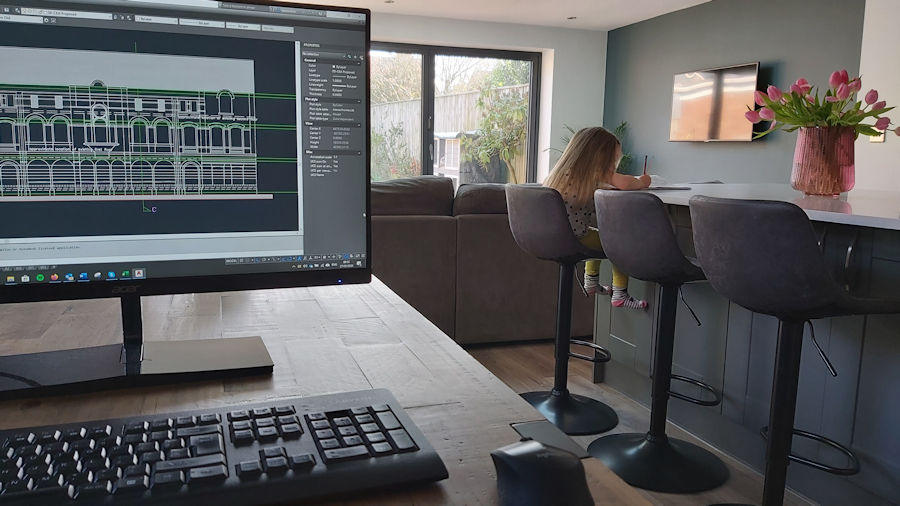 20 Nov

How to Add Value to Your Home: 3 Best Ways

Property is one of the highest value assets a person can have to their name. That's exactly the reason why so many people search high and low for the best ways on how to add value to their home every single year. It's an extremely common question to ask.

As architectural designers, we deal with countless projects that occur for this exact reason. That's as well as, of course, creating more space and helping to enjoy their home more too. We have a huge level of experience in helping clients get the most from their homes and increasing the value of them too, and in all of our time in the property and architectural industry, these are some of the best ways to do it.
Convert your Loft
The quickest, cheapest, and even sometimes most effective example of how to add a huge amount of value to your home is through converting your loft space into a habitable area. Bedrooms tend to be the most valuable type of loft conversion for increase a homes overall value, since these along with kitchens are often the biggest must-haves to make a home viable to live in.
The build time of a loft conversion is only six to eight weeks. The design process is nice and spacious. In many cases, planning permission isn't required either. That all works together to make them one of the lowest cost renovations that can be added. All in all, for what can be up to 23% in added property value, they're definitely one to consider.
Extent and Modernise (kitchen)
House extensions are another perfect example of how to add value to your home. They're one of the best ways to get the most space in the most practical areas, and really highlight the best features of a house while minimising what can be some of the worst. With so much possibility of what you choose to do with one, it can work with practically any property, albeit slightly more expensive than a loft conversion.
Kitchen extensions are often the most valuable property extension you can opt for. They mean you also get a fully modernised kitchen in many cases, which is a big value addition in itself. Add that to beautiful garden views and potentially open plan dining, or even a utility room, and the whole house sees a massive benefit in what it has to offer. Rear extensions in particular can also be built with permitted development rather than planning permission which is another win if you choose to get one.
Enhance your Garden
Another of the best ways to add value to your home is to look outside as well as in. Of course extra room inside will benefit your property value, but the outside can add value in much the same way. In essence, it's still enhancing space that can be used even if it is mostly for the summer.
With wellness and wellbeing constantly on the rise, more and more people are looking for ways to relax and unwind at home more than anywhere else. A garden can be the perfect place to have your own haven of tranquillity, a space for children to play, or simply something you take pride in and can enjoy maintaining and caring for all year round. Simple steps like cleaning any paving, trimming edges, various plants and flower, as even the addition of extra features like decorative ponds or practical sheds. It all helps create better overall value of your house.
Bonus: Convert your garage
Before you rush off to speak to a designer or head for the shears, one final point to mention is that garage can be just as much as goldmine as it can a storage space. We're adding it here as a bonus, because not all properties come with a garage addition, but if you happen to have one, they're still more than capable of being one of the best ways to increase the value of your home by a long shot.
Converting your garage is another prime example of adding more liveable space at home, while combining all of the points we have above at the same time. You're adding a private and potentially completely separate dwelling, like a loft, on the ground floor, like an extension, and that can very easily have an outdoor view or features to help really feel closer to nature and tranquillity too. Weather you make a quiet space to relax or even a completely separate dwelling, which is perfect for a growing family, you have a completely independent space that is perfect for having truly more space at home.
Summary
Whatever you decide to do with your house, understating how to add value to it is always great advice to know. Whether you're looking to sell now, in the near future, in a decade's time, or even as a business decision, all of these simple features can be incredible ways to maximise your capital.
The best advice that anyone can give you with a design like this will always come from industry professionals such as ourselves. If you're looking to increase your property value, we're always happy to help you discover more of your home's potential, and we're also happy to provide free impartial advice on the options you have available.